Stamps Banneker/Key Scholars at University of Maryland
The Banneker/Key Scholarship Program at University of Maryland has partnered with the Stamps Charitable Foundation Stamps Charitable Foundation  to offer the Stamps Banneker/Key Scholarship to a very select group of Banneker/Key Scholars.
Each of these students has been awarded a full merit scholarship that covers the entire cost of tuition, room, board, and a book allowance each year for four years of undergraduate study. The Stamps Banneker/Key Scholarship also provides up to $5,000 per student to be used for research opportunities, internship experiences, travel to professional meetings to present, study abroad, or other student-initiated learning opportunities approved on a case-by-case basis.
The Stamps Banneker/Key Scholarship is not currently being offered to new University of Maryland students.
Meet the 2016 Stamps Banneker/Key Scholars
Catelyn Barnes is a second-year student at University of Maryland and a member of the Advanced Cybersecurity Experience for Students program within the Honors College. She is majoring in Computer Science with a focus in cybersecurity. Graduating in the top two percent of Fairmont Heights High School, she dedicated her high school career to not only learning but also to outreach, community service, student government, leadership in clubs and honors societies, sports, and computer science. At the University of Maryland, she is involved in the Black Engineers Society, a cybersecurity-focused hacking team, Sisters in S.T.E.M., and performing in the UMD's Maryland Gospel Choir. In her free time, she likes to write music and short stories, sing, and swim. She hopes to become influential in the cybersecurity field and to create a program focused on teaching young girls about computer science and goal-setting.



Donald De Alwis was one of the top graduates from Montgomery Blair High School in Silver Spring, Maryland. He is pursuing a pre-med track as an Environmental Science and Technology major with a specialization in Environmental Health, and he is a member of Integrated Life Sciences in the Honors College. In high school, Donald was an avid volunteer for the American Red Cross and worked as a professional wedding videographer and photographer. In his sophomore year in high school, Donald worked on a documentary for the C-SPAN StudentCam competition, which won first place and led to his internship with Vice President Joe Biden. He used his earnings from the competition to found a nonprofit organization, The Motion Project, to uplift underprivileged children with physical handicaps in his birthplace, Sri Lanka. At UMD, Donald is a member of Engineers without Borders and participates in soil science research with the College of Agriculture. Donald also works at a local clinic as a medical assistant, and volunteers with the Hyattsville Volunteer Fire Department. In his free time, Donald enjoys rock climbing and hiking through local parks and forests.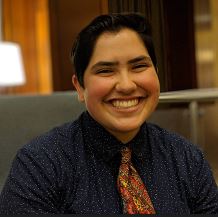 Paula Molina Acosta was a top graduate from Walt Whitman High School in Bethesda, Maryland. She is a Psychology major and a member of the Gemstone Honors Program. She was the president of her high school's LGBT organization, a member of the DC Regional Youth Council with the GSA Network, and mentor to her local middle school's first Gay-Straight Alliance. At 15, Paula became a certified childcare provider in Maryland, and was an intern at Carderock Springs Elementary School in her senior year. Paula, a National Hispanic Merit Scholar, is bilingual, a certified Cervantes Institute (Spain) Spanish speaker. She earned a Certificate of Meritorious Service, and has been a volunteer and counselor with Camp New Friends, a camp for children with neurofibromatosis, a genetic disorder. Paula loves debating, and competed nationally with her school's Congressional Debate team. She also loves to read and write, and she draws and paints in her spare time.
Meet the 2015 Stamps Banneker/Key Scholars
Andrés-Mauricio Arbelaez was one of the top graduates from Dulaney High School in Baltimore County, Maryland. He is a Computer Science major and a member of the Design Cultures & Creativity program in the Honors College as well as a member of the QUEST Honors Fellows Program. At UMD, he is on the Club Rock Climbing team and the planning committee of Maryland's annual hackathon, Bitcamp. Andrés-Mauricio spent summer 2016 learning iPhone app development at Facebook Headquarters in Menlo Park, California. This year, he will be a campus ambassador for Facebook. In his free time, Andrés-Mauricio enjoys listening to rap and jazz music, hacking together apps and websites, and tossing around the old hacky-sack.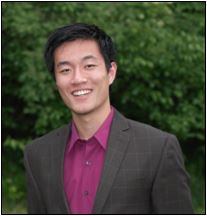 Eric Ding graduated in the top five of his class from Elkton High School in Cecil County, Maryland. At Maryland, he studies computer engineering and is a member of both QUEST and the Entrepreneurship and Innovation Honors Program. Eric spent his freshmen summer interning with Booz Allen Hamilton and will spend his sophomore summer interning with JPMorgan Chase. In his free time he enjoys programming and playing music.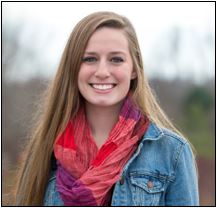 Caroline Simon graduated among the very top students in her class from Glenelg High School in Howard County, MD. She is pursuing a Public Health Science major and a Spanish Language and Culture minor on the pre-medical track. She is a member of the Gemstone program in the Honors College at the University of Maryland, researching the expansion of 3D-printing in prosthetics. Caroline interned and continues to volunteer at the Pregnancy Aid Center, a women's health clinic in College Park, MD. She has also been Vice President of Public Health Without Borders, a member of Pre-medical Society, and a research assistant in the Exercise for Brain Health laboratory. During the Summer of 2017, Caroline completed the UM Scholars program at University of Maryland School of Medicine, participating in biomedical research in the Department of Cardiovascular Medicine. Caroline will travel in India in Winter 2018 to explore global public health.